Citybox - the smart travellers choice.
We've tuned in to our cherished guests, finding out what you love and what you'd rather not have.
So, we waved goodbye to the seldom-used TVs, channeling those funds towards top-notch beds. We said no to long check-in lines and yes to quick self-service check-ins. This not only saved us some but also paved the way for stylishly designed rooms. The smart travelers among us happily parted with unnecessary slippers, the unflattering oversized robes, expensive minibars and of course, the seldom-used concierge.
Goodbye, traditionals. Good morning Citybox!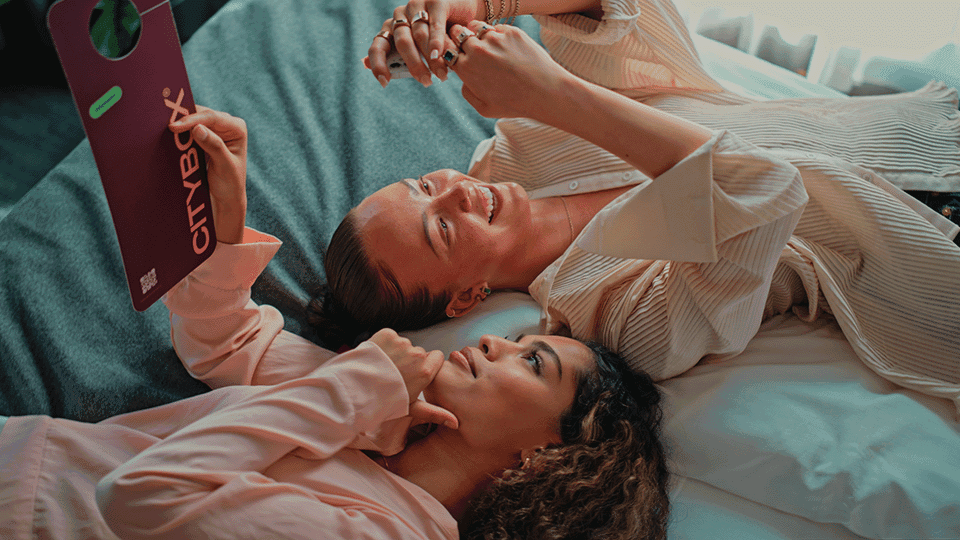 Our story
Citybox first opened its doors in Bergen in 2006, but a lot has happened since then. From starting out as a small hotel in Bergen we now have hotels in three countries and several cities – and more are coming!
We are a modern, affordable hotel that focus on delivering you a fantastic experience when «inside the box». We have taken out all the unneccessary stuff you don't need in a hotel room such as the minibar. After all, the city is filled with bars. Why do you need one in your room?
Explore the city your visiting to its full potential, and we'll be there when you need a place to rest at the end of the day.