Sustainability
In our organization, we acknowledge our responsibility towards the environment and sustainability. However, we also recognize that we are part of a notoriously climate-hostile industry. That's why we must minimize our Corporate Carbon Footprint and raise awareness among our guests and employees to do the same. As one of our core values is Honesty, you will never hear us state that we are fully sustainable, but we do what we can to make more sustainable choices, from planning new hotels to operating them. All of our hotels have either achieved Green Key Certification or are in the process of getting certified.
With this in mind, you'll hopefully rest easier in our hotels, and not just due to the exceptional beds.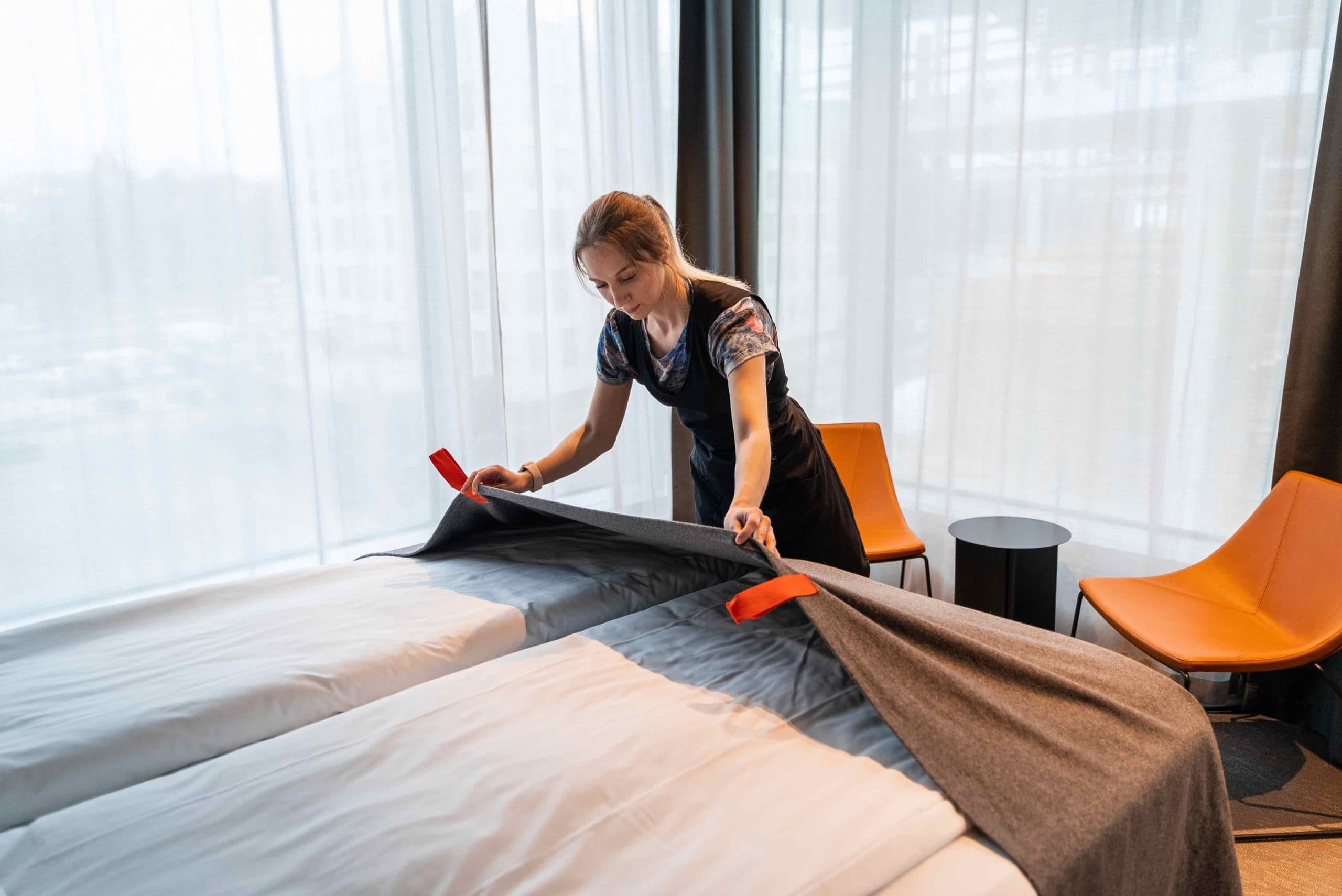 So, what do we do to get the Green Key approval stamp? 
Energy Efficiency:
We've switched to LED lights, significantly cutting back on energy use. 
Water Conservation:
To preserve water, we've fitted most bathrooms with low-flow faucets and showers. We also encourage our guests to drink tap water instead of buying bottled water. 
Cleaning:
We don't clean the rooms daily, which helps keep our prices low and is also good for the environment. Housekeeping is done after check-out and during longer stays. We also use eco and allergy-friendly cleaning products and detergents. Out rooms are fitted with Bolon floor.
Waste Recycling 
We have implemented a recycling program for paper, plastic, glass, metal, and electrical waste. We also encourage our guests to join us in our recycling efforts. And, in a move away from disposable culture, we use bulk soap and shampoo dispensers, ditching those small plastic bottles. 
Eco-Friendly Transportation:
We're a bit unconventional; rather than being a car-centric hotel, we champion for public transportation. For those keen on staying active, we promote walking and rental bikes. Our hotels are all located close to public transport hubs. 
Education & Training:
Every member of our team understands sustainable practices inside and out. We're also keen on sharing the knowledge and providing guests with insights into our green efforts. A little tip: reusing towels and linens can make a big difference in conserving water and energy. Do you have any tips on how we can improve? Don't hesitate to get in touch! 
Digital Initiatives:
Citybox is at the forefront of digital hotel management. As a self-service hotel, we've embraced digital check-ins and check-outs. Plus, we've swapped most printed brochures and directories for digital versions and utilize digital signage, cutting down on paper use.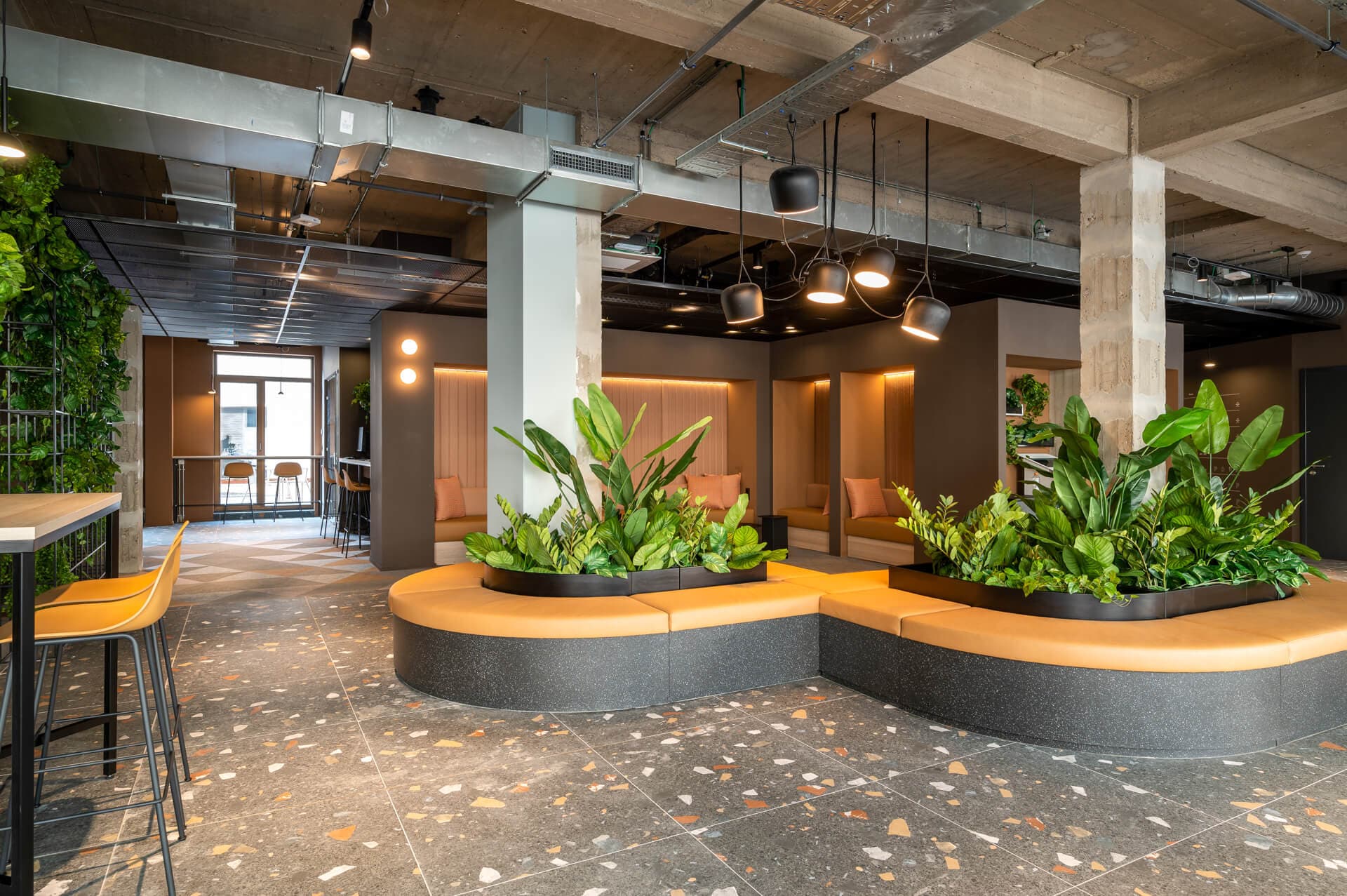 Green Key
In 2021 we decided to make a joint effort to get all our hotels Green Key certified. This certification is considered the leading benchmark for promoting excellence in environmental accountability and sustainable practices within the tourism industry. To achieve Green Key certification, we must meet specific and strict criteria related to water consumption, waste disposal, material use, detergents, and more. We must also set environmental goals and create action plans each year as part of our environmental policy. This is a continuous process, as we must renew our certification annually and add new actions each year.
Citybox Bergen City
Status: Certified
Citybox Oslo
Status: Certified
Citybox Tallinn
Status: Certified
Citybox Bergen Danmarksplass
Status: Certified
Citybox Helsinki
Status: Applied
Citybox Antwerp
Status: Applied
Not yet applied:
Citybox Kristiansand Lite