Citybox doubles the number of rooms!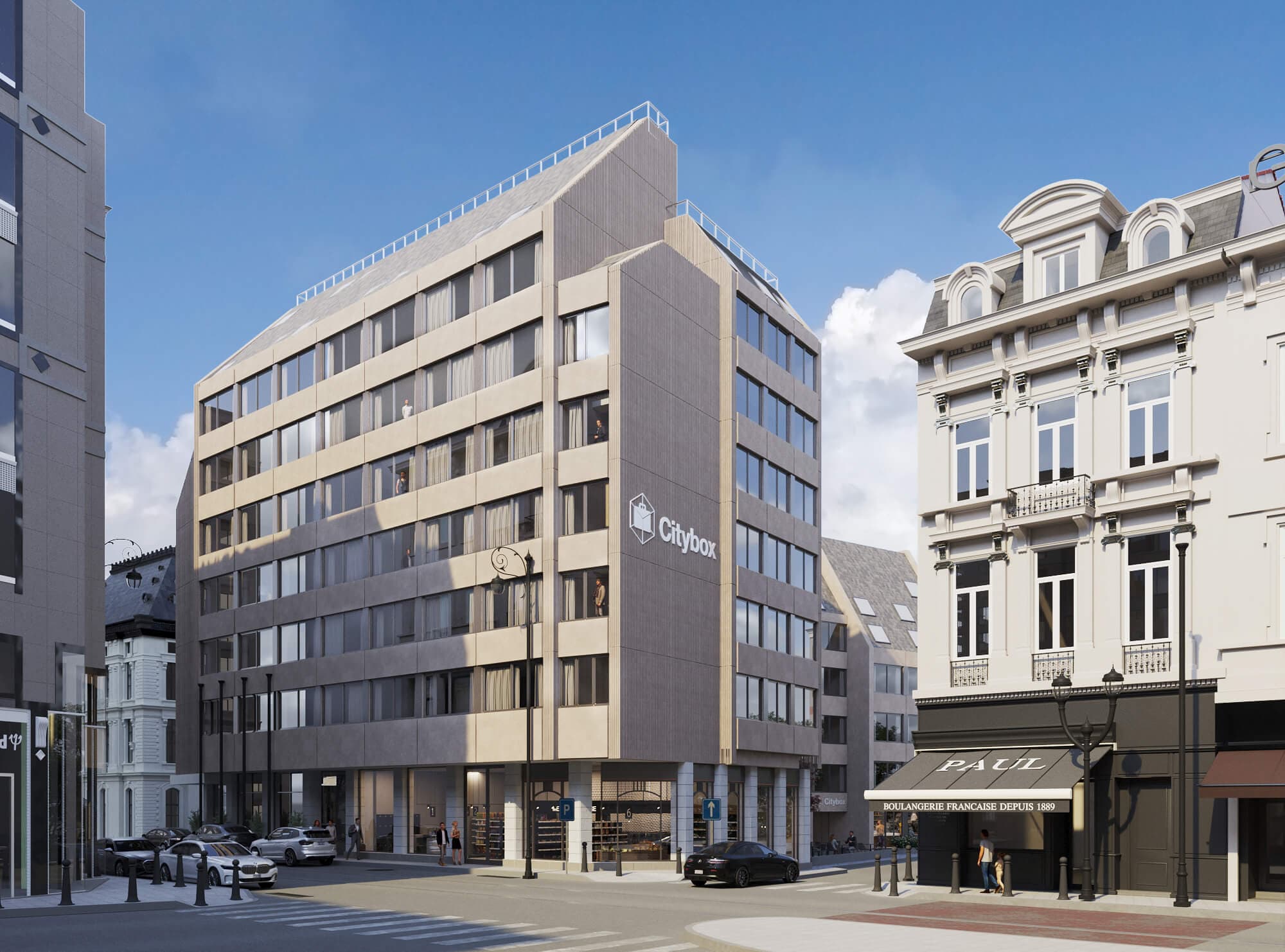 Hotel property with 246 rooms in central Brussels. The hotel will be the chain's second in Belgium and is set to open during the first half of 2024. With the hotels now signed, Citybox Hotels will almost double the number of rooms from 1126 to 2096.
-Signing a hotel of this size and in such a good location in Brussels is a big breakthrough for Citybox Hotels. Finding a property like this is something we have been working on for years. We are very proud of signing Citybox Brussels and that it is happening in collaboration with such a large and professional player as Pandox. Now we can't wait to bring the Citybox concept to yet another European city, states Martin Smith-Sivertsen, Head Chairman of Citybox Hotels.
"It feels very good to start a cooperation with Citybox. It is an expansive and ambitious operator with a distinct and modern concept in the budget segment. The hotel concept suits the hotel property very well and attracts a different type of demand compared to our other hotels in Brussels. The lease is attractive with good minimum levels and proves well how Pandox's active model for value creation works in practice", says Liia Nõu, CEO of Pandox.
Opening in 2024
Citybox Brussels is the first cooperation between Citybox Hotels and Pandox. The hotel will open in the property currently operated by NH Brussels Louise, which Pandox acquired earlier in 2022. NH will continue to operate the hotel until the start of renovations in April 2023. Renovations will cover all parts of the property, including BREEAM certifications. The hotel is set to open in the first half of 2024 under the Citybox brand. The lease runs over 25 years with an option for a further 10 years.
"This is the first time we will open a hotel without the property being a new build or going through a total renovation. Taking over an existing hotel property enables us to grow more quickly. That makes it easier to fulfil our plan to grow from 6 to 60 hotels. With the signed hotels, we are already at 10, and will go from 1126 to 2096 rooms, says Martin Smith-Sivertsen.
-Our goal is to become one of the leading hotel chains within the budget segment in Europe. With the hotels we currently operate and those we have signed in the Nordic and Benelux countries, we are well on our way, states Smith-Sivertsen.
Citybox Brussels will be the chains second hotel in Belgium after the opening of Citybox Antwerp in August 2021.
-We opened Citybox Antwerp in the middle of the pandemic. Despite this, the hotel has delivered great results. We expect to see green numbers in the first full year of operation. So far this year, it has had an occupancy of 72%, which is well above the city average, says Smith-Sivertsen.