Citybox is opening a new hotel in Antwerp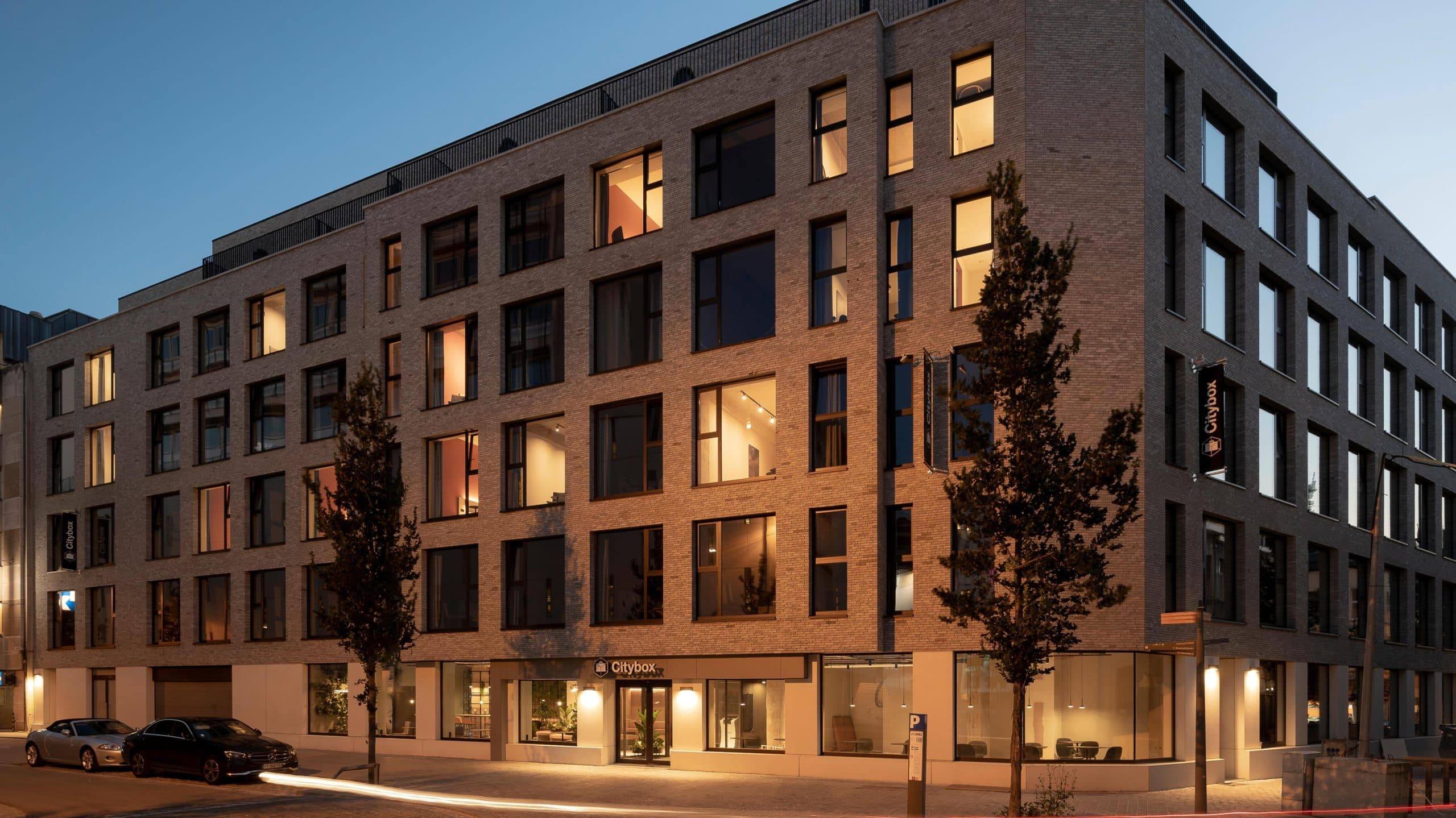 Norwegian hotel chain Citybox is opening a new hotel in Antwerp. Due to Corona and travel restrictions, the entire hotel has been designed digitally via Teams.
Together with contracting party IRET Development, Citybox is opening a brand new hotel with 180 rooms in the center of Antwerp. From negotiating the agreement to planning the hotel, the entire process has been done via Teams. The parties involved have not physically met yet. The hotel will open at the end of summer 2021.
2020 was a rough year for the hotel industry, with Citybox as no exception. Despite hard times, Citybox is continuing the planned European expansion and opening a new hotel in Antwerp. Offering modern hotel rooms with Scandinavian design and self-service check-in, all at a low price. As a concept, Citybox is all about simple and modern solutions. The traditional reception has been replaced with check-in terminals with encouragement to discover what the city has to offer. As Citybox states, "The city is filled with bars; why would you need one in your room?".
–For a long time, we have wanted to establish a hotel in Benelux, and we are beyond excited to both sign and open this hotel in record time. We strongly believe that Antwerp's tourism industry will make a quick recovery now that the pandemic moves to an end, says Martin Smith-Sivertsen, Head Chairman at Citybox.
-For the neighborhood the redevelopment of the former Head quarter of social security into a hotel is much welcomed. We are very happy with Citybox as a long-term tenant and trusted operator. We are convinced of their added value to the hospitality offer in Antwerp and wish them good luck once travel bounces back and brings tourists and businessmen/womenback to Antwerp, states Carl-Philip de Villegas, CEO of IRET Development.
Opening a hotel in a pandemic
Citybox currently operates four hotels and has already signed five new hotels to open in upcoming years. But this time, the opening comes with an exciting twist. Because of the coronavirus, the whole process from negotiation to planning has been done digitally via Teams and Facetime.
-When IRET presented the project, both the location and the size of the building were perfect for Citybox. In normal times we would travel down to see the building and to discuss the possibilities within the projects. With this project we probably wouldn't see the hotel physically until close to the opening. However, we all agreed that we had to make it work. The solution was Teams and video calls. We have weekly Teams-meetings with everyone involved plus additional meetings for different disciplines. We've also had numerous video viewings of the property where the project managers from Iret functioned as our eyes and ears, says Eivind Hjulstad, CEO of Citybox.
–Despite the circumstances, it has been a good and thorough process. IRET is a professional partner that we have great confidence in. Without a developer with their level of experience, we wouldn't have entered into this agreement. We've joked about the project going down in history books. Based on both the short period from signing to opening and how unique the process has been, Hjulstad states.
Hotel opening in record time
The agreement was signed in February 2021, and the hotel will open in this summer. That gave Citybox five months to design a hotel before it opened its doors.
-It's been a crazy couple of months. Just imagine decorating a lobby and 180 rooms without the possibility of seeing the property. It's almost like decorating your own home, just relying on the floor plans before you even get access to the house. In just a few months we negotiated a deal, planned, and built a hotel. All that without even physically meeting each other or seeing the property. I'm sure that we will look back at this in a couple of years and think it was completely insane. We often say that we like to do things differently at Citybox; this project proves it, says Hjulstad.
Citybox is a Norwegian-based hotel chain established in 2006, currently consisting of four hotels located in Oslo, Bergen, and Tallinn. The hotels feature contemporary Scandinavian design, focusing on functionality and durability. Small in size thus, big in ambition. Citybox aspires to become one of Europe's leading high-quality, low-budget hotel chains. With speedy check-in, affordable prices, and modern rooms, Citybox provides guests with simple yet innovative solutions.
For questions, please contact:
Eivind Hjulstad, CEO: eivind@citybox.no / +47 940 01 673
Dorthea Berge, Marketing and Communications Manager: dorthea@citybox.no / +47 916 37 003