New hotel in Stockholm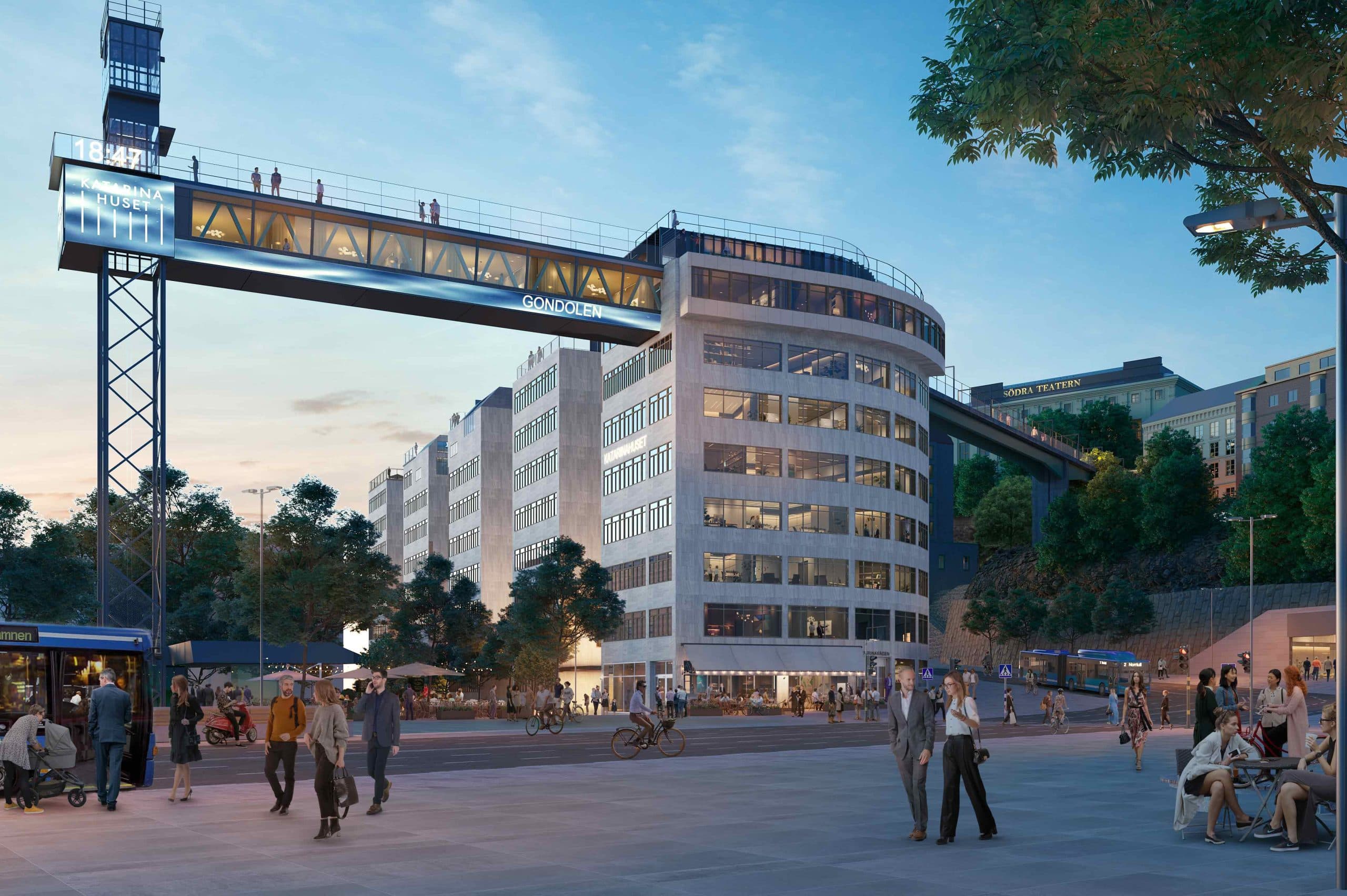 Hotel chain Citybox Hotels has signed an agreement with Atrium Ljungberg to open a new hotel with 104 rooms in Katarinahuset, Slussen. The hotel will be Citybox Hotels' first in Sweden and is set to open in the historical building in 2024.
For a long time, Citybox Hotels has been looking for a potential location for their first Swedish hotel.
– Finally, we have found the perfect location in Stockholm! Katarinahuset is located right by "Gamla stan" and has excellent connections with public transport. We couldn't pass up the opportunity to open a hotel with Atrium Ljungberg in a unique location like Katarinahuset. The signing of Citybox Stockholm will strengthen our position in the Nordic market and bring us one important step towards becoming one of the leading hotel chains in Europe within the budget segment, says Martin Smith-Sivertsen, chairman of Citybox Hotels.
-Stockholm is an exciting city with many great hotel concepts. We are sure there is room for a modern budget hotel like Citybox in Stockholm. Perhaps even several, concludes Martin Smith-Sivertsen.
The hotel is the chain's ninth signing and will open in 2024, the same time as Citybox Helsinki.
A modern meeting place for business, tourism and culture
Slussen has been a central place since Stockholm was founded. The area is being developed from a traffic hub into a modern meeting place for business, tourism, and culture. After the rebuild, cars and buses will be moved underground to make way for parks, shopping areas, and walkways. Katarinahuset lies at the heart of Slussen and is now being rebuilt and modernized.
– Citybox Hotels is an exciting modern hotel concept with very high ambitions. Through innovative solutions, they offer guests modern, functional, and reasonably priced hotel rooms in the middle of the city center. The fact that they now choose Katarinahuset for their first hotel in Sweden says a lot about how attractive Slussen is, says Camilla Waxin, Leasing Manager at Atrium Ljungberg.
– Citybox Hotels will be an excellent addition to the mix of modern companies that have chosen to establish themselves here, concludes Camilla Waxin.
After the reconstruction of the Katarinahuset, the building will receive the environmental classification BREEM Excellent. That is one of the highest awards for building sustainability. When the hotel opens, it will also apply for Green Key certification in line with the hotel chain's work for more sustainable hotel operations. Green Key is the leading environmental certification within hotels and tourism.
The lease for Citybox Stockholm is a "green lease" – an agreement between landlord and tenant on joint measures to maintain and improve the premises' environmental footprint.